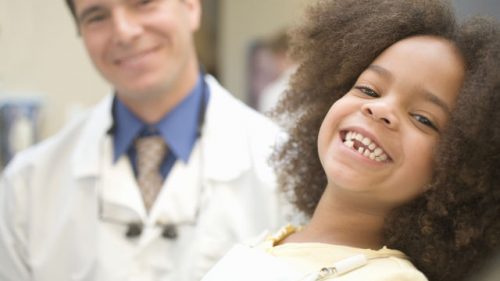 Tips to Help Kids Overcome Fear of Dentists
Fear of dentists is quite a common phenomenon among children across the world. This knows no boundaries and its tentacles have reached to far off places. For parents, it takes a hell lot of effort to convince their wards to give a visit to the dentist. But then, what's got to be done is got to be done! Parents know that without the trip to the dentist, the oral and dental health of their kids will suffer a great deal. They however find it hard to get this simple message across and thus, have to bear a lot of tantrums of their dentist-fearing kids. This is where they seek help.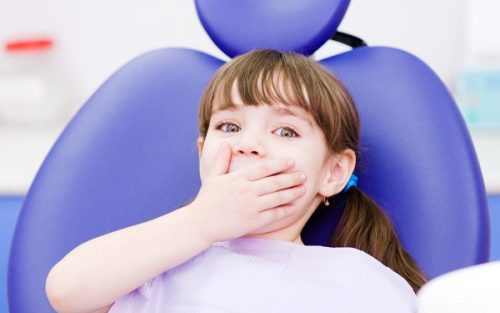 Why kids have fear of dentists?
Well, there is no rocket-science involved in this. Anyone can decode the mystery. For kids, a visit to the dentist seems among the hardest things to follow.
Some of reasons could be:
Family history of presenting or seeing dentists in a bad light
Kids grown on being fed the tales of 'unbearable pain' with the visit to the dentist
Kids being influenced by TV or other sources that may have showed dentists in a negative manner
And lastly, the atmospherics and experience that dental clinics give to kids
How parents can help kids overcome fear of dentists?
It's never an easy task for any parent in the world to take their kid to the dentist. After all, kids have a pathological fear of dentist. They hate being at a strange place where they are asked to sit in chair and some scary-looking instrument poked into their mouth. But there is a way out, some tips, parents can use to own advantages.
RELATED ARTICLE: Believe It or Not, Your Child's Baby Teeth Could Save His Life! Learn How!
Here are those tips:
#1 Start early
Starting early is the key. So, parents should take their kids to the dentist before their first birthday or soon after their first tooth appears. This will help form a good habit among kids and it can be kept regular to capitalize upon later.
#2 Visit only a kid-friendly dentist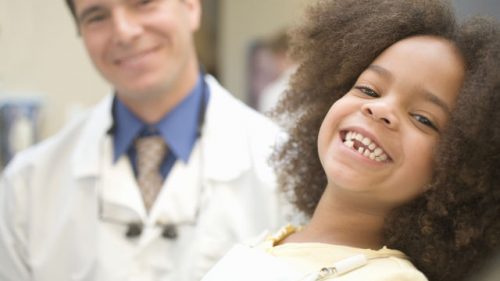 Dentists understand why kids fear of them. Thus, they too try their best to come across as an amicable and pleasing person. Many clinics now have kid-friendly theme and decoration together with using right colour on the walls, having toys and teddies and all what kids relate to.
#3 Sharing only positive things about dentist
Many parents do the mistake of sharing either their bad experiences with the dentist or showing dentists in bad light. This is where kids pick up the fear from, and you should be aware of what you talk about the dentist. Being positive and sharing good things about the dentist will help a lot.
#4 Removing all the doubts of your kid
Your kid may have some questions and doubts regarding the dentist. You need to answer and remove them before the visit. The more you educate the kid, the easily can you convince the kid and the more fruitful will be the visit.
In overall, parents can follow these easy tips to get their kids overcome the fear of dentists in a gradual manner.
Author Bio:
Roman Beres is an expert writer and blogger with a strong passion for writing. He shares views and opinions on a range of topics such as Business, Health/Fitness, Lifestyle, Parenting and lot more. He works for Dental Clinic and helps you find the best Dentist Floral Park, NY.