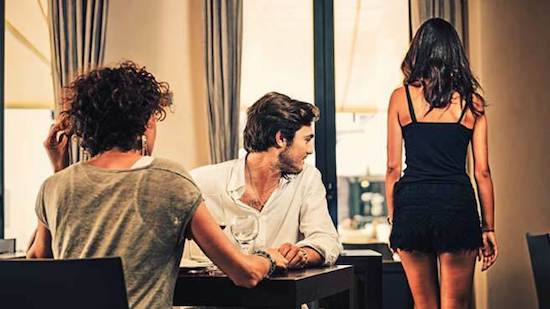 10 Ways To Keep Him From Cheating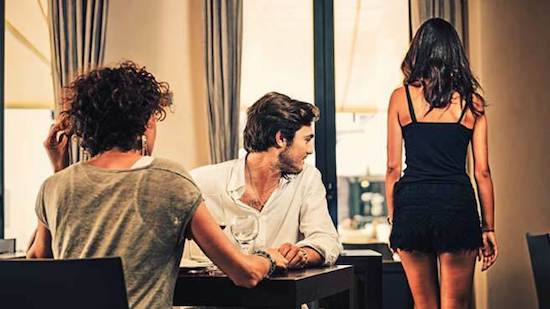 One of the most common struggles that most couples face is the possibility of infidelity occurring in the relationship. From Arnold Schwarzenegger to Bill Clinton, there have been many notable and respected names that have been guilty of cheating in their relationships. Although research varies on the statistics of cheating, approximately 50 percent of men are guilty of infidelity at some point in their relationship or marriage. This can make it difficult to trust a spouse or avoid being paranoid for an activity that is becoming increasingly common. Many people face broken relationships and divorce due to an inability to repair the bond that was once shared after the infidelity occurs.
Men may be completely at fault when they decide to engage in emotional or physical infidelity, but there are still ways to keep his eyes from wandering and help him to stay faithful in the relationship. Men can often look for attention outside of the relationship due to a lack of attention or disrespect from their partner, making it important to practice a few steps to keep him fulfilled. To help him to stay committed without becoming paranoid, there are several ways to enhance your connection and keep the romance alive to maintain an honest and trustworthy relationship with one another.
According to relationship experts, here are the most important steps to create more heat in your relationship, which may lead to keeping your partner from cheating:
1. Improving Communications with Your Partner: To most relationship experts, this is perhaps the most important step in making your relationship better!
2. Decisions Making: You need to make your partner the most important part of your life and let him/her participate in decision making.
3. Create More Heat in Bed: It seems obvious, but you need to be more attractive and make her/him crave you more!
4. Having Weekly or Monthly Date Nights With Your Partner- The secret to a successful date night is to be creative and to avoid creating boring date nights
5. Spend Time for Him/Her- When he or she is sitting next to you, he should be the center of your attention! Don't text when you're together in a restaurant! Don't spend a lot of time in front of TV, when she's showing you signals to be together!
6. Establish Deeper Connections- You have to know his/ her needs and address them properly. This is the best secret to improve your connection.
7. "Don't Push A Loyal Person to A Point Where They No Longer Give A Damn"
8. Forgive! Forgiving your partner for all his/her wrong behavior is one of the most important steps to re-create communication in your marriage.
9. Experiment New Ideas- You have to be creative, and flexible to experiment new ideas.. For example, you can start with taking her to a dance class!
10. Go Steady and Slowly!